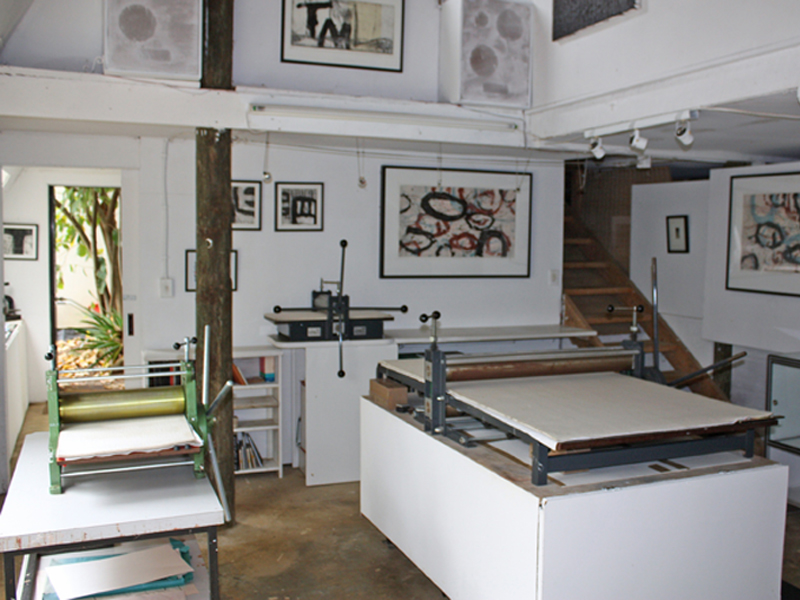 Wharepuke Print Studio
Specialists in Non Toxic Printmaking Techniques
Founded by artist printmaker Mark Graver (MA Printmaking Camberwell College of Arts London)in 2006 the Wharepuke Print Studio offers courses and workshops in Acrylic Resist Etching and a variety of other non toxic printmaking techniques.
The studio is set within the two hectares of the award winning Wharepuke Subtropical Garden in the historic Kerikeri Basin, Bay of Islands, New Zealand.
No acids or solvents are used in the studio. Resists are acrylic and etching takes place using the Edinburgh Etch (ferric chloride and citric acid) and copper sulphate/salt solutions
The studio runs courses and workshops keeping the groups small, ideally up to 6 people, so as to offer an inclusive learning environment. Courses are offered to all levels and experiences with the choice of days, evenings or weekends to suit.
Print Studio Facilities
The studio is equipped with:
Conrad Geared Press – bed size 91 x 1752mm
Conrad E15 etching press – bed size 380 x 760 mm
Sakura Etching press – bed size 470mm x 800mm
Vandercook No.1 Letter Press
Acrylic Aquatint spray booth
UV Exposure unit
Akua water based inks
Vertical etching tank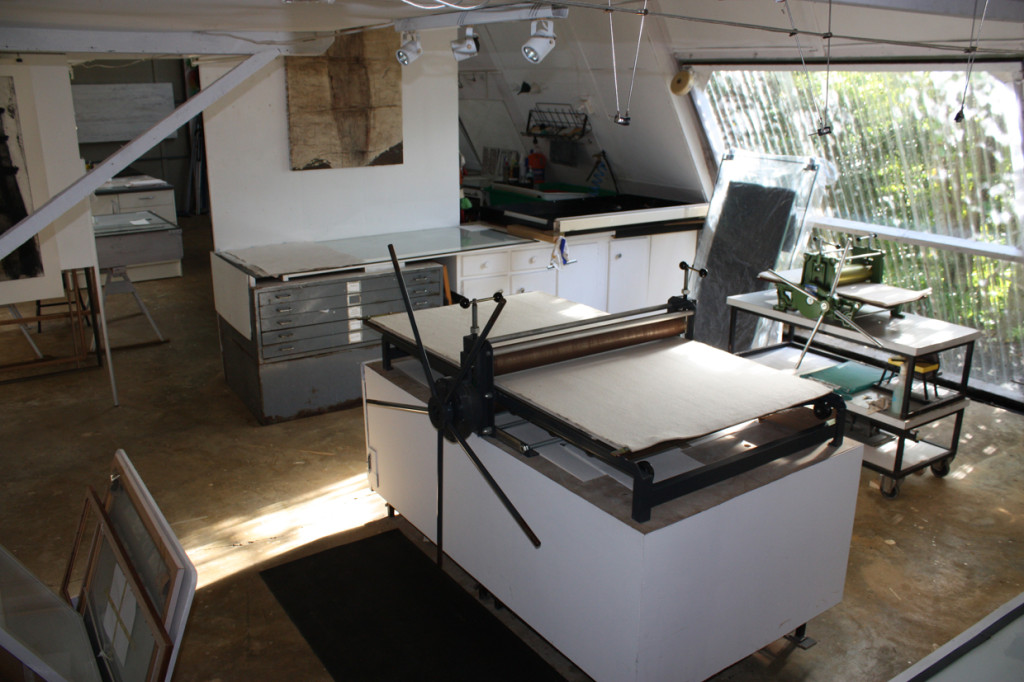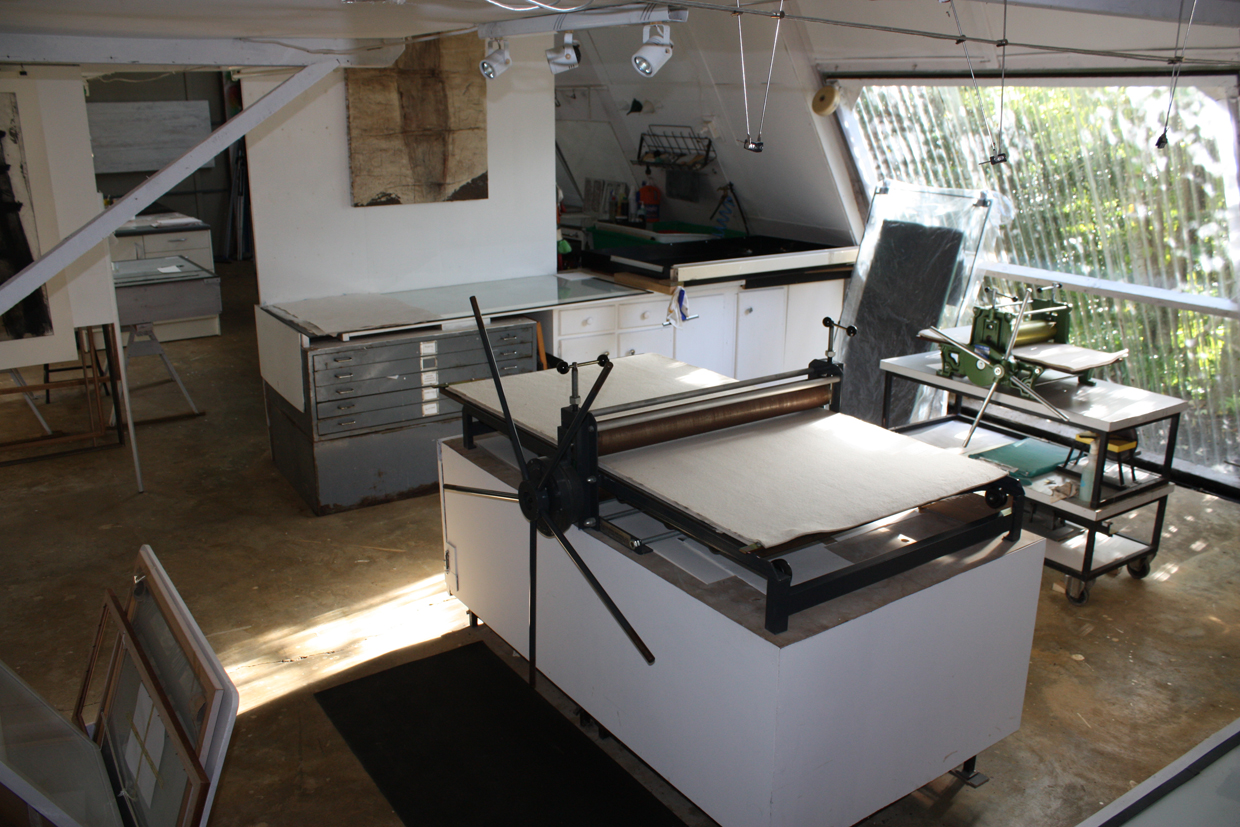 Open Access to Print Studio
A supervised Open Access Facility is available for those with proven previous experience of acrylic resist techniques or on completion of an induction course. Artists are able to hire time in the studio on an open access basis. Times vary, contact studio for details.
Collaborative Print Projects
Professional artists wishing to make prints are welcome to contact the studio to discuss collaborative projects
Artists Holidays
Residential group packages can be arranged with accommodation provided in our self contained cottages set within the gardens. Interested artists can book a course or groups can arrange their own courses via consultation to determine the length and intensity of the classes.Courses can be combined with a Bay of Islands holiday.
Gallery
Art at Wharepuke specialises in international and NZ printmaking.
Collaborations and exchanges with other print studio's and artists from around the world are actively sought and media other than printmaking are also shown.