The Wharepuke Print Studio stocks a small range of  printmaking supplies for non toxic acrylic resist etching.
Printmaking supplies can be couriered to both North and South Islands of New Zealand.  Postage is extra and depends on amount ordered and location.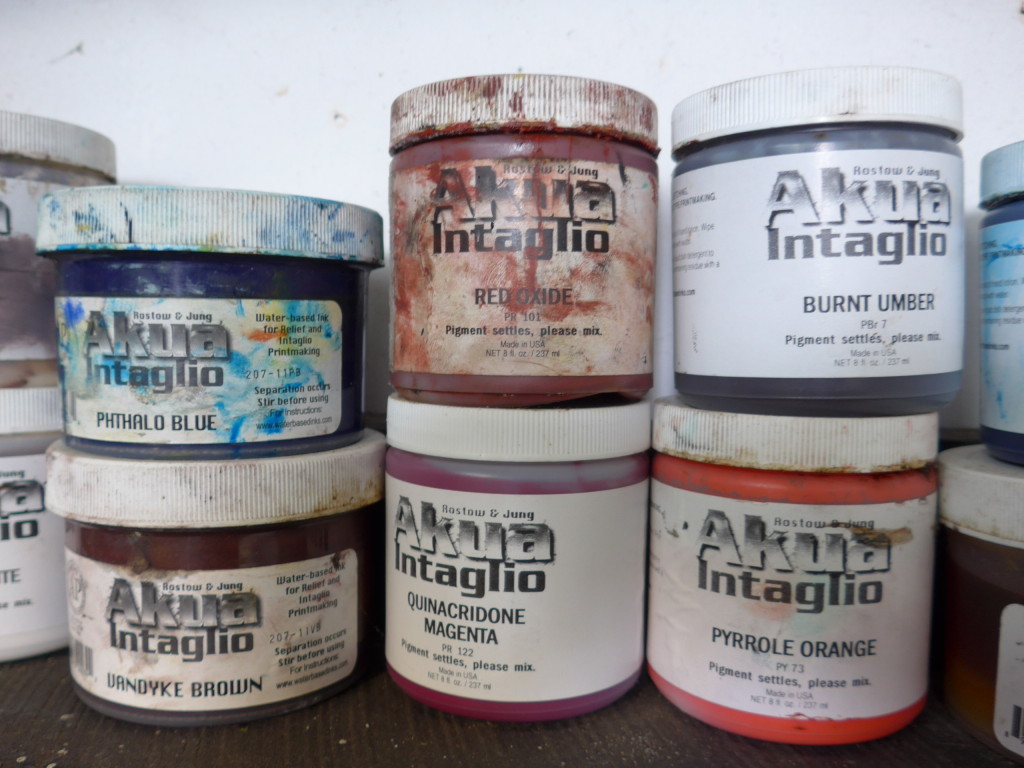 Retail Price List 
All prices include GST.
All supplies include a GST invoice
Postage is extra
| | |
| --- | --- |
| AKUA INTAGLIO 237ml jar | |
| Ultramarine Blue | $35.00 |
| Raw Umber | $35.00 |
| Hansa Yellow | $35.00 |
| Crimson Red | $35.00 |
| Phthalo Blue | $35.00 |
| Yellow Ochre | $35.00 |
| Red Oxide | $35.00 |
| Mars Black | $35.00 |
| Titanium White | $35.00 |
| Burnt Sienna | $35.00 |
| Green Oxide | $35.00 |
| MODIFIERS |   |
| Transparent Base | $35.00 |
| Akua Ink Stiffener | $35.00 |
|   |   |
| OTHER SUPPLIES |   |
| Acrylic Resist Emulsion – 500ml | $25.00 |
| Copper Sulphate/Salt mix 1 kg (makes 5litres) | $15.00 |
| Soda Ash 500g | $3.50 |
| Carborundum 500g | $10.00 |
|  Non-Toxic Printmaking Book by Mark Graver | $35.00 |
Printmaking supplies include:
Akua Intaglio Inks – $35 each
Akua Intaglio – Quality, permanent, non toxic, water based inks for intaglio and relief.  Clean up with water and a little dish washing detergent.
Acrylic Resist –  500ml bottle $25
Wharepuke Print Studio Acrylic Resist Emulsion.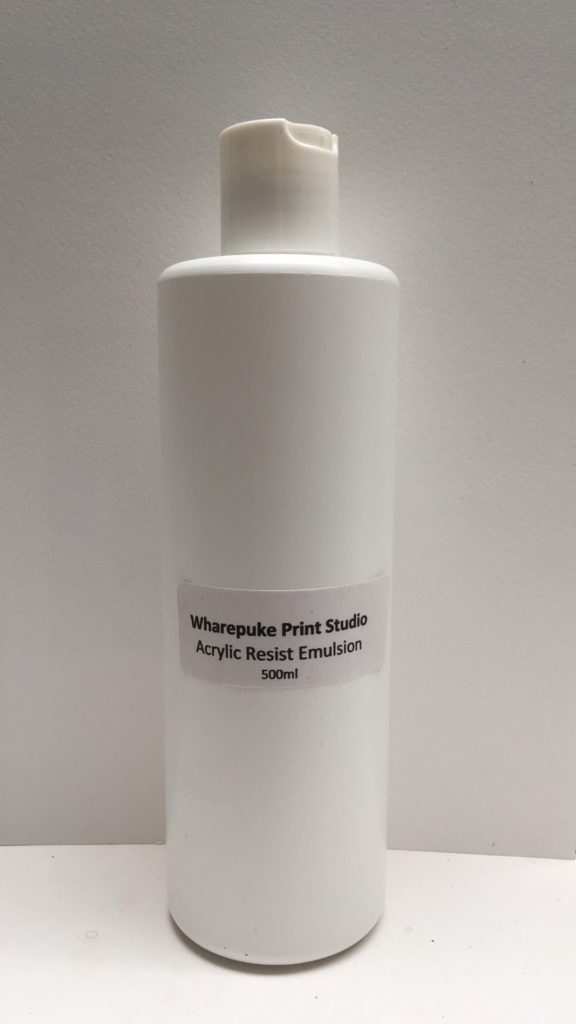 This acrylic resist was developed through a research project in collaboration with Gerald Ferstman from the University of Kentucky.
The resist can be used on copper, aluminium, zinc and steel and is removed with a mild soda ash solution. Acrylic resist instructions
Etching Mix for Metal Salt etching –  $15 per KG
Copper Sulphate 500g/Salt 500g mix for aluminium etching – just add warm water. Makes 5 litres. 100g Copper Sulphate + 100g salt +1 litre of warm water
Soda Ash –  $3.50 per 500g
Used for stripping acrylic resists and developing ImagOn, photopolymer film.
Carborundum Powder – $10 per 500g
220 grit silicon carbide for plate preparation and collagraph prints.
Non-Toxic Printmaking book – $35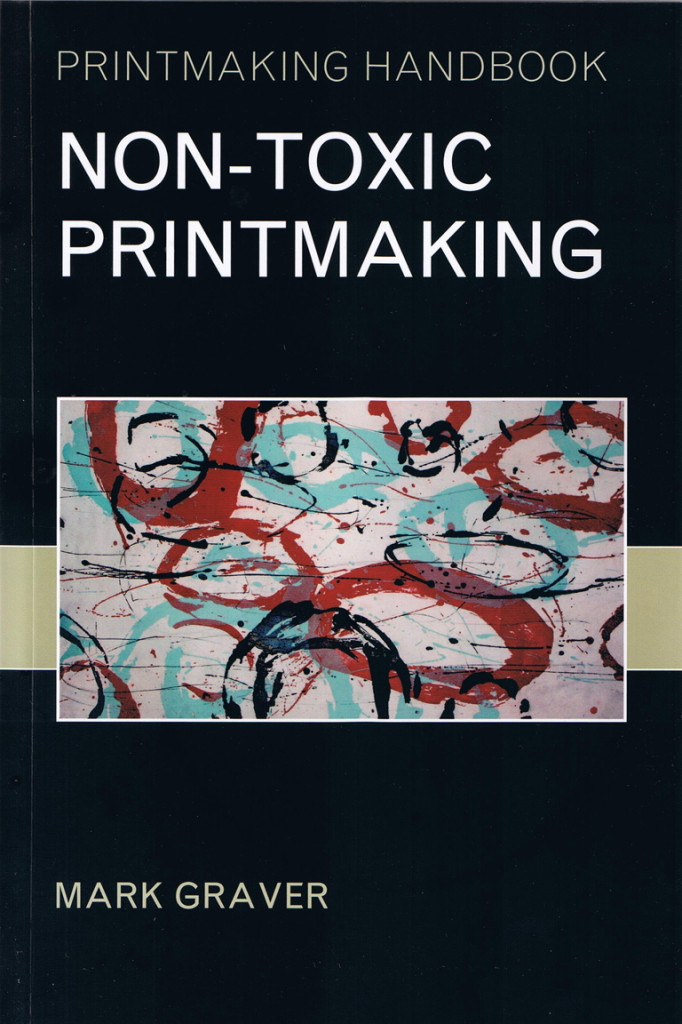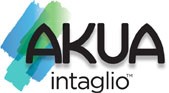 Akua Intaglio Inks.
Quality, permanent, nontoxic, water based inks for Intaglio and relief.
Akua Intaglio is soy based with light fast pigments and cleans up with soap and water. It is safe, versatile and performs as well as oil based inks.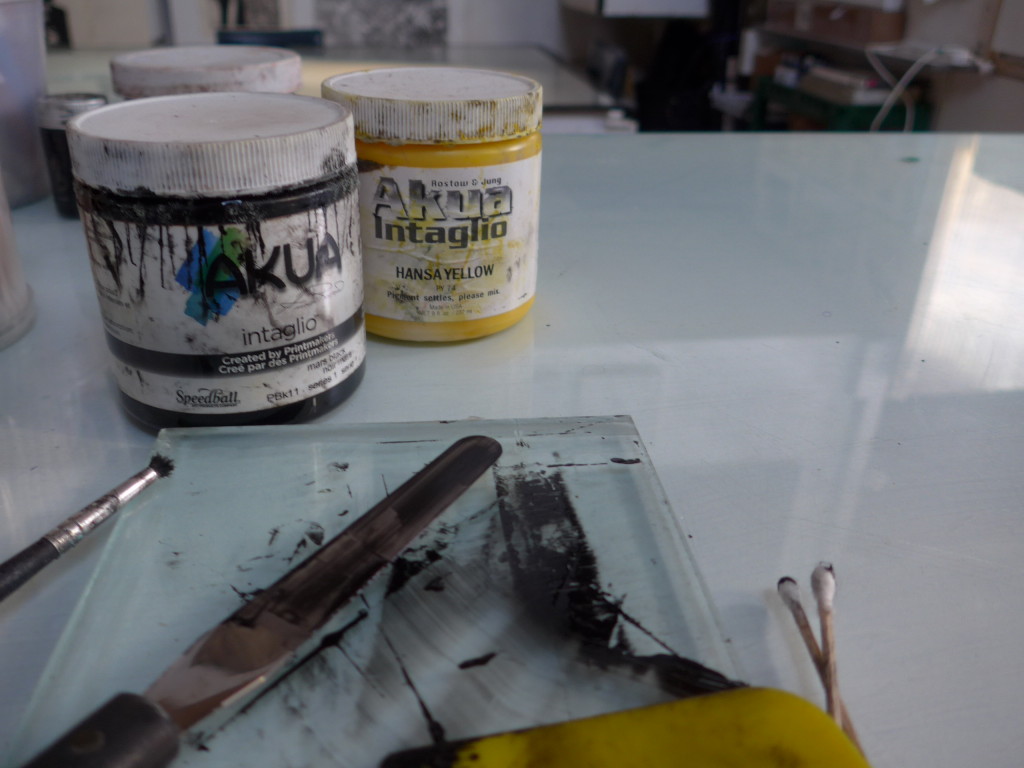 Akua Intaglio has a buttery consistency. It never hardens or forms a skin in the container when left uncovered making it much more long lasting than traditional inks. An ink stiffener can be added if a stiffer consistency is required.
Wiping the plate is much easier and quicker than with oil-based inks and can be done with just newsprint or pages from telephone books. Akua ink can be printed onto dry paper, offering higher contrast prints ideal for printing multi-registered plates or combining prints with digital ink jet or letterpress images, or on damp paper which may offer greater tonal values and more consistent print results for aquatints.
Drying times may be a little longer than with traditional inks as Akua dries by being absorbed into the paper rather than by evaporation.  The inks should be stirred before use as pigment can settle to the bottom of the jar.
Pre-Rocked Mezzotint Plates
These pre-rocked mezzotint plates are made in Dunedin, New Zealand by Olav Nielsen and are easily shipped to most parts of the world. The plates are densely rocked with a 70 gauge rocker on 0.9mm copper. These plates can be ordered from the Mezzotint Materials website simply click on the image below for more information
Questions? Information?
Please feel free to contact The Wharepuke Print Studio using the form below if you have questions or require further information on supplies or printmaking techniques.